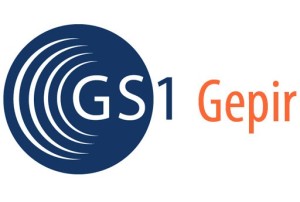 GEPIR (Global Electronic Party Information Registry) is a unique, internet-based service that gives access to basic contact information for companies that are members of GS1. Allows the user to look up information associated with a GTIN, such as the GPC, the name of the entity, and the GLN.
Search engine
GEPIR propose to search information by:
GTIN code (includes UPC and EAN-13 codes)
Container Code (SSCC)
Location number (GLN)
Company name in some countries.
All 111 GS1 Member Organizations are on GEPIR since 2013 The first digits of the GTIN code are called GS1 prefix and are used to route the query to the corresponding GS1 Member Organization.
Webservice
The SOAP webservice provides a return code indicating if an error occurred:

0: No error
1: Missing or invalid parameters
2: Prefix never allocated
3: No exact match on GLN
5: Unknown country code
8: No catalogue exists
9: Company information withheld
10: Prefix no longer subscribed
11: Country not on the GEPIR network
13: Illegal Number
14: Daily request limit exceeded
99: Server error
Accessibility
GEPIR is accessible for free in amost all countries but the number of request per day is limited (from 20 to 30). Since October 2013, GS1 France restricts access to GEPIR to companies (registration with [SIREN] number is required to use it).

A premium access have been created by GS1 France in January 2010 and allows companies to use GS1 web and SOAP interface without any limit. The price of this access is not public.
See our article : http://product.okfn.org/2013/10/16/who-is-hiding-behind-the-barcode/
Number of members
2004 : 586.178 members in 72 countries
2005 : 931.904 members in 76 countries
2012 : > 1.000.000 members, > 100 countries
2013 : All 111 Member Organizations (MO) on GEPIR
Releases
Version 1.0 – Creation 1999
System Architecture
GEPIR is a lookup service coordinated by the GS1 GO that provides all end users with the ability to look up information about GS1 Identification Keys.

Depending on the service, systems are provided by GS1 Member Organisations (MOs) or 3rd party service providers, or both. Where a GS1 MO does not choose to provide the service directly to its end users, the GS1 Global Office may provide the service for that geography. Some services involve a technical component deployed by the GS1 Global Office that coordinates the systems provided by GS1 MOs and/or 3rd party service providers. The GEPIR service is provided by systems deployed by GS1 MOs, with the GS1 GO providing a central point of coordination to federate the local systems. The GS1 GO also provides the MO-level service for MOs that cannot or do not wish to deploy their own system.
Data Quality
The synchronization with GEPIR requires to know some quality issues:
The GCP returned by GEPIR is not always matching with the first digits of the GTIN code provided. Example: GEPIR result for the product 3168930000334 indicates the GCP 350211 instead of 316893 (http://gepir.gs1.org/v32/xx/gtin.aspx).
The code 14 (Daily request limit exceeded) is sometime returned instead of 99
The GCP is not mandatory and when it's missing, he can potentially have different lengths. When GS1 assign a GCP to a manufacturer, this manufacturer is this only on allowed to use this GCP. So it's not possible to have a GCP containing a valid GCP or to get a GCP containing a valid GCP. Example: GTIN starting with 730 can potentially have a GCP with a length of 6, 7, 8 or 9 digits. If the GCP 7301234 have been received and is valid (returned by GEPIR and matching with the first digit of the GTIN) then the GCP 730123, 73012345 and 730123456 can't exist. This rule is currently used in POD to find the GCP when the GEPIR service doesn't return it.
GEPIR returns in 20% of case a return code 2 (Prefix never allocated) without any other indication. In many case, the GCP is allocated. There's currently no way to inform GS1 about these issues.
GTIN Codes starting with 460, 859, 880 can potentially return a code 14 instead of 99
Books and magazines start with only with 977, 978 or 979
Some GLN are not manufacturers but companies proposing to manufacturers the registration of a product as a service : in that case, manufacturers don't get a GCP but use the GCP of a service company playing the role of intermediary between them and GS1.
Some countries have exceptions:

Mexico (MX) and Italy (IT) : country ISO Code is not mandatory
Japan (JP) : GCP if right-padded with 'X'
New Zealand (NZ) : contains 4 field for address fields instead of 3
Hong Kong (HK) : specific address format
Croatia : GCP padded with '0'
A Conformance Program has been Introduced by GS1 in 2013
External links